What is the Tilt-Less Liner System?
Tilt-Less Liner System® is a revolutionary containerized bulk handling system that takes on the key issues with hard-to-flow products so that they may be easily transported in 20', 30', 40', 45' or 53' containers.
With the development of an electronically-controlled, mechanical, and horizontal bulk unloading solution, this new game-changing system helps bulk producers minimize the handling, transport, and storage needs of hard-to-flow bulk solids.
The Tilt-Less Liner System® changes existing bulk market rules.
Who should use the Tilt-Less Liner System?
The Tilt-Less Liner System is designed and developed to load and unload all kinds of hard-to-flow commodities in containers by:
Large shippers and receivers of high volume hard-to-flow bulk commodities.
Logistic companies who want to offer more value-added services to their bulk shipping customers.
Containerized transportation of hard-to-flow bulk commodities is an interesting, cost-efficient possibility.
The Tilt-Less Liner System is the ideal solution for your business.
Ask yourself these questions:
Does your company have problems transporting hard-to- flow products in sea containers?
Do logistics costs make you uncompetitive in certain markets?
Could unloading hard-to-flow products without the need of a tilting device help your bulk handling protocols?
Would improvements to the loading and unloading protocols make your processes more cost-effective?
If you answered yes to any of the questions above, then your company needs help to:
reach international markets,
to become extremely competitive,
to standardize unloading processes, and
to considerably reduce transport and packaging costs,
to reduce CO2 footprint by less packaging, less movements, less trucks on the highway.
Top 5 things to know about BULK FLOW
1 BULK FLOW is the world's only supplier of a revolutionary Tilt-Less Liner System®.
2 We believe everything is customizable. Our solutions are tailor-made with your industry in mind.
3 We are here to change bulk material handling world.
4 Business ethics are important for us. We preserve privacy and confidentiality policy with customers, suppliers, and partners.
5 We're not for everyone.
BULK FLOW has dedicated the last 13 years of operations to develop bulk handling equipment and packaging for solids and other substances that are hard-to-flow.
BULK FLOW offers innovative solutions and customizes for the needs of chemical, mining and agricultural industries. It specializes in reducing transportation costs for clients by increasing load capacity and improving technical processes.
The Tilt-Less Liner System's Top 3 Benefits
Eliminate the tilting devices from your process! Ship hard-to-flow products in this revolutionary bulk handling system. The Tilt-Less Liner can help improve your operational efficiencies and gain competitive advantage in export markets.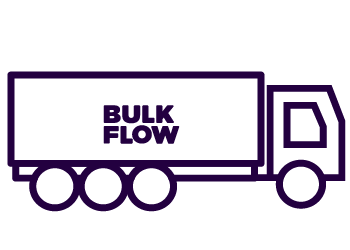 Allows for direct silo-to-silo deliveries.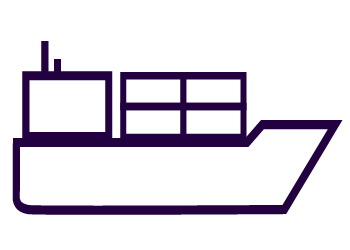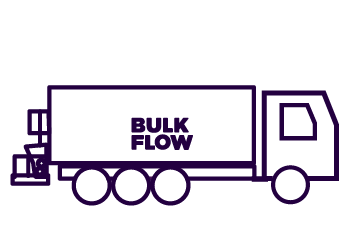 Tilting equipment not required.
Automated System
The Tilt-Less Liner System includes its own PLC internal control system, completely adapted to the customer's needs. It is user-friendly with graphic representations and high-efficiency process automation.
Includes:
Hardware and software
Set up
Training and technical support
Proprietary interface
Additional benefits:
Tracked productive processes
Reduced management and timecosts
More hard-to-flow bulk solids can be handled in ISO containers
BULK FLOW closed the gap in handling low-density and high-density hard-to-flow bulk products. A huge number of bulk-solids such as cement, zeolite, calcium carbonate, aluminum oxide, and starch are extremely difficult to handle. Therefore, their handling and transport processes have not evolved or are subject to extremely expensive port and factory facility investments.
Questions?
Call us and speak with a Bulk Handling Specialist to answer any questions you may have.
WhatsApp: + 1 281 881 3088
HQ Phone: +1 281 881 3088
Email: sales@bulkflow.net
Request a Demo
Schedule a demo to talk to a Bulk Handling Specialist about your specific needs.
Start My Demo